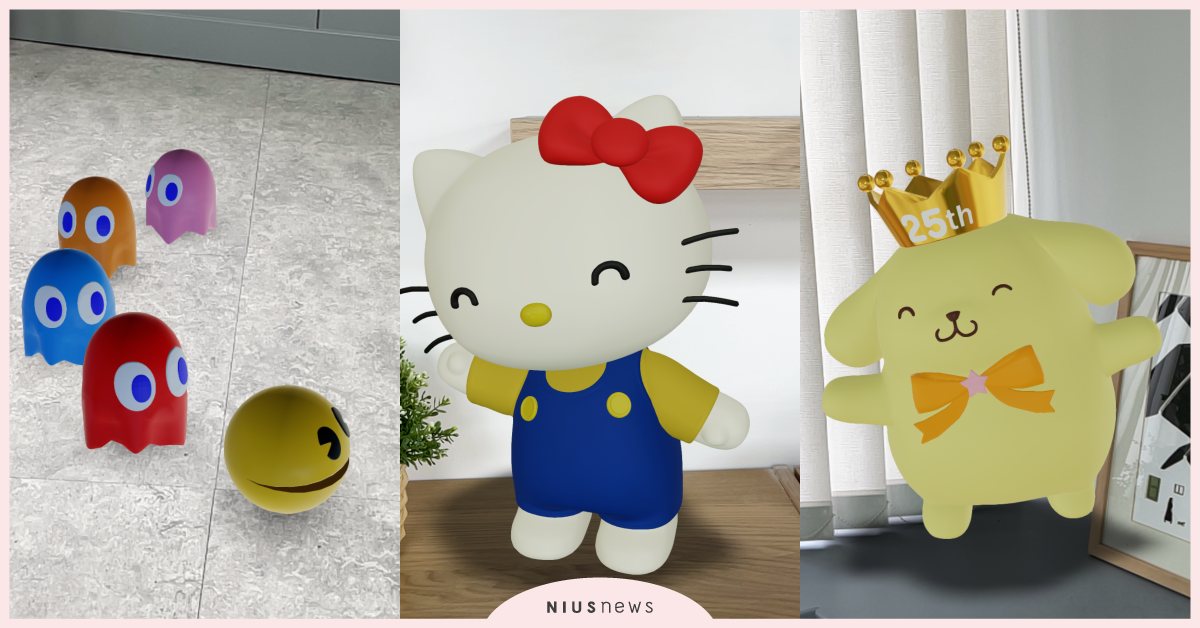 Google is putting a bunch of iconic Japanese characters in Search as augmented reality objects you can interact with. The tech giant is giving you the chance to bring 14 familiar characters from anime, video games and TV shows into your environment, including Pac-Man and Hello Kitty and 12 other more. In virtual reality, the characters will not only move, but also have sound effects. Now follow us and read along to see how this cool feature works!
Like Google's other AR objects, they can scale up or down, depending on the real-world surface you're placing them on. All you need to do to access them is do a search query for the character you want on Google on mobile, find their AR card in the results and tap "View in 3D" to see them in your space.
On Android devices, you can do the search on the Google app or on any Android browser, so long as the phone supports ARCore. Meanwhile, Apple users can view Pac-Man, Hello Kitty and the other characters in their space through the Google app on devices with iOS 11 or later.
AR view is fairly simple to use, after opening the app Google Chrome and entering specific text such as "Hello Kitty" in the search bar, tap "View in 3D" and go to the "View in Your Space" page to summon the designated character.
After entering the screen, according to the screen instructions, aim your lens to any space, the character will appear in the virtual reality with a "1:1 real scale". You could zoom in and out to adjust the size of the character, press and hold the white box at the bottom of the character to move position. This new multi-anime, "Superman" (old translation: salted egg superman) section, you can enjoy the super-human bully, super-human bully Jello, super-man Beryl and Gomorrah, open the page below to summon other characters.
Lovely too drummer, Meng Meng elf is also in this list, the elf will line up to eat beans. Be sure to turn up the sound for the classic sound of charaters when you are playing the Google AR!
For Sanrio chaters, you could see Hello Kitty, Pompom Purin and Little Twin Stars. Eeach character will show two kinds of expression action, such as Kitty will have eyes shining and smiling to greet, and Pompom PUrin will wear his 25th anniversary birthday crown, swaying his ears, happily jumping up, with a cute look to heal the hearts of fans. In addition, you can also search for the word "Gundam", and see Penelope, Odysseus and other characters. Now pick up your phone and explore it for yourself!